internet › browsers

software

GoogImager Browser 1.0
NeSoft Inc.

Small Internet Browser for Advanced Image Search with Google search engine.

Scooter DDBrowser 2.0.49
DDingo Inc

5 Pane Browser for the Power Surfer- 5 browsers built into one.

SkyWander WebBrowser 4.0
BeyondSky

SkyWander webbrowser is a powerful multitudinous windows web browser based on Internet Explore, other than other browser, it contains "advertisement killer"(kill pop window of some advertisement page),"auto fill form", "strong collector"(collect all or selected of page content such as text, image, links, source, script etc), " group"(can open serial site once time) and many other useful functions to let you a facilely way to wander in internet.

Proxy Toolbar for MSIE 1.4.119
Swodum software

Proxy Toolbar are installed as plug-in components to Microsoft Internet Explorer and gives you the possibility to manage and switch between multiple proxy configurations quickly and easily.

Inquiry Standard Edition 1.12
MetaProducts

MetaProducts Inquiry makes Internet research a snap! Inquiry Standard Edition will help you collect, organize and view information from the Web on your terms, quickly and easily.

ProSurf 1.3
Blue Dawn Limited

The most revolutionary browser yet.

Source Code Browser 2.1
Rebrand Software, LLC

Don't you hate those webpages that try to prevent you from viewing their source code or saving images by disabling Right-Click? Now you can view the source of any webpage, as well as save any image from a webpage, using this source browser software! It works just like internet explorer, and can even be added to the internet explorer toolbar! Gets past any form of "right click" protection, no matter what script or programming language the author used! As you browse, the source code for each page you view is loaded into the "Source Code" section of the program! As you browse, each image on the page is displayed in the "Images" section, where they can be saved to your computer! Each image displayed in the Images section is shown with the image name and full URL to the image! The program can be added to the "Tools" menu in Internet Explorer! When viewing the source code, all references to images are hyperlinked! Does not Contain any Adware, Spyware, or other Third Party Software.

Microgarden WebTools 2.1
Microgarden, LLC.

Tabs for Internet Explorer are finally here! If you ever wanted to use tabs before, but didn't want to load a custom browser or any browser other than Microsoft's Internet Explorer, you don't have to wait any longer.

Browser PA 1.4.2
MatirSoft

Browser PA will be your personal assistant to many different tasks you will be performing on the Internet.

Discrete Browser 1.0
Pewter Software

Discrete Browser is a web browser (like Internet Explorer) with special features which allow much greater privacy for your online surfing experience.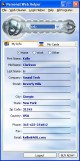 Personal Web Helper 3.0
Oreware.com

Personal Web Helper is a password manager as well as an one-click Web Form filler.

Optimal Desktop - Professional Edition 5.0.220
Optimal Access Inc

Browse Internet, RSS and Files simultaneously and fully customize your desktop to the way you work with Optimal Desktop's unified dashboard.

RFC Browser Standard Edition 3.5
RFCBrowser.com

RFC Browser Standard - large RFC required to read? Lots of RFCs required to read? RFC Browser is just what you need.

Lookbao IE 2005 1.1
Lookbao

Lookbao could real-timely monitor the webpages which you are interested in and get the information automatically.

easy Web Save 1.1.0
easy Web Action

easy Web Save is a browser addon to help you save what you select from web page easily and quickly.

Proximat Voyager 1.20
InnovSoft Consulting Limited

Proximat Voyager is the most exciting and fun way to browse the Internet.

YazaaWeb iBrowser 1.1.0
YazaaWeb

The world's first voice recognition browser has arrived.

1TabView 2.20
Grouppk.com Inc.

Change the way you browse the internet with 1TabView Get the next generation of browser by grouppk.

Secure Browser 2.0
Tropical Software

Secure Browser offers the administrator the ability to control where the user navigates on the internet through the use of key words and specified URLs.

Survey 2003 1.0
SOFTPAE

Survey 2003 is an internet browser based on MS Internet Explorer's core.

Advanced Quick Saver 2.3
Hibrosoft

Advanced Quick Saver is an Internet Explorer add-on for convenient saving of visited web pages.

RFC Browser Lite Edition 3.5
RFCBrowser.com

RFC Browser Lite Edition is a viewer tailored to RFC browsing.

MixBrowser 1.7
Internalsoft

My Internet eXperience Browser is a fast, secure and powerful tabbed browser, with unique offline capabilities.

Pioneer 3.01
SevenMileSearch

Pioneer is a web browser that creates, modifies, saves, loads (files on the filesystem), downloads (web pages), and displays content.

Redbeard Web Talker mp3 1.1
Dave Bradshaw

Redbeard WebTalker is a html browser which provides speech and mp3 capabilities for advanced users.