GoogImager Browser 1.0

Small Internet Browser for Advanced Image Search with Google search engine.

Developer:
NeSoft Inc.
software by NeSoft Inc. →
Price:
19.00 buy →
License:
Shareware
File size:
0K
Language:
OS:
Windows Vista

(?)

Rating:

0

/5 (0 votes)
Small Internet Browser for Advanced Image Search with Google search engine. You can perform Image Search more easily and comfortable using this tiny browser and powerest search engine.

This is other implementation of other our program - GoogImager. Use it for making a queries to the Google Image Search using parameters of Google Advanced Search and some exclusive parameters. One of the most interesting possibilities of this program - to create thumbnails galleries of the images from any site with the images

You can: use all parameters of Advanced Search to Image Search; for non-english users - search images without changing interface language; use Advanced Search parameters for Topic-Specific searches: for Linux, BSD, Macintosh or Government sites, change the type of search in one switch, use history of queries...

We will actively develop GoogImager Browser and incorporate any new Google features or developments in to it, and will always include anything that is an improvement or simplification for the use of this search engine (and in the future for other search engines).
tags

image search search engine advanced search the images you can browser and

Download GoogImager Browser 1.0

Download GoogImager Browser 1.0

Purchase:

Buy GoogImager Browser 1.0
Authors software

Folder Cache 2.6
NeSoft Inc.

Folder Cache lists recently used folders in Open/Save dialog windows.

Absurd Terminator 2.9
NeSoft Inc.

Absurd Terminator helps you to make some "absurdly" long and routine Windows functions quicker and more convenient.

Photo SlideShow Maker 1.0
NeSoft Inc.

Turn digital photos into your own SlideShow! Photo SlideShow Maker helps to make SlideShow easily and quickly with accompanied music and various transition effects.

Anti-lost CD Ejector Pro 2.2
NeSoft Inc.

Anti-Lost CD Ejector will open your CD-drive if a disk is left inside it when you shutdown Windows.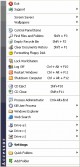 Accessor 1.7
NeSoft Inc.

Accessor provides a quick access to main Windows functions, folders and documents.
Similar software

GoogImager Browser 1.0
NeSoft Inc.

Small Internet Browser for Advanced Image Search with Google search engine.

GoogImager 2.0
NeSoft Inc.

Advanced Image Search with Google and AltaVista search engines.
Meta Image Search 2.0
TweakMarketing Inc.

Meta Image Search is a software for searching images in search engines by search phrases.

Search Engine Marketing 4.0.753
Search Engine Marketing

Search Engine Marketing supports more Search Engines! Support for over 100 new search engines has been added to the Reporter and when applicable, to the Generator, Submitter, Page Critic and Traffic Analyzer.

ImageFans 1.60
Klonsoft

ImageFans is an image search and management program that can search and download images from Internet.

RankRobot 1.0.2
RankRobot

RankRobot is a useful search engine optimization (SEO) rank monitor for Google.

Search Engine Explorer 4.11
SJCoyne&Co

Search Engine Explorer is a multiple search engine tool that cuts down the time it takes to search and surf the internet.

Search Launcher 1.2
NetStarlight Software

Search Launcher is a super-powered search toolbar designed to help you find what you're looking for easier and faster.

Search Engine Composer 5.9
MTop Software Inc

Search Engine Composer - Create search engine for your online web site, Intranet, CD and DVD in minutes! Search Engine Composer is a website search engine creator composer.

Foboz - Meta Search Engine 1.50
MarsJupiter LTD

The Foboz Meta Search engine allows you to search many different web search engines at once and will remember your results.
Other software in this category

ProSurf 1.3
Blue Dawn Limited

The most revolutionary browser yet.

TouchNet Browser 1.28
TouchNet

TouchNet Browser is a very powerful web browser.

Proximat Voyager 1.20
InnovSoft Consulting Limited

Proximat Voyager is the most exciting and fun way to browse the Internet.

Smart Explorer 6.1
Smarteque

Tired of wasting time waiting for web pages to load? Are annoying pop-up ads using all your bandwidth? Smart Explorer is the fast, smart, and secure Internet browser.

Simpliciti Locked Browser 2.5.7.5
Simpliciti.biz

Simpliciti Locked Browser is ideal for use of common access PC's where limited or restricted Internet usage is provided for users in places such as retail, banks, hospitals, libraries, clinics, universities, and schools.