Sonar 2.0.56

Sonar was first built to serve as an mp3 player for the author.

Developer:
Cakewalk
software by Cakewalk →
Price:
19.00 buy →
License:
Demo
File size:
0K
Language:
OS:
Windows Vista

(?)

Rating:

0

/5 (0 votes)
Sonar was first built to serve as an mp3 player for the author.

An mp3 player that is simple and easy to use, uses very few system resources and has a nice GUI were the first aiming to this mp3 player..

Sonar is a software that play MP3s and make surround mixing.

After several fixes and add-ons like playlist, spectrum and volume balance it was release for public. Now Sonar is able to play and add playlist in .snr file extension.

It's spectrum has several options like color changing although it is on visible on all systems.

Features:

Silver Skin

Spectrum

Playlist in .snr Format

All Basic Functions

COMDLG32.OCX is Included

Easy To Use

Easy Installation Setup

Uses Very Few System Resources

tags

mp3 player and add system resources very few uses very few system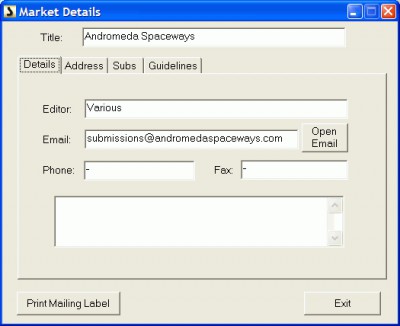 Download Sonar 2.0.56
Purchase:

Buy Sonar 2.0.56
Authors software

Sonar 2.0.56
Cakewalk

Sonar was first built to serve as an mp3 player for the author.
Similar software

Sonar 2.0.56
Cakewalk

Sonar was first built to serve as an mp3 player for the author.

Acez Jukebox 1.0
Acez Software

Acez Jukebox is a windows audio player that plays MP3, MP2, Wav files, and audio CDs.

SwiftMP3 1.5.2
Swift-Tools

SwiftMP3 is a tool that converts MP3 files into Flash files containing pure streaming audio data and spectrum values.

TrayList Player 1.0
D-Net Software

TrayList Player is a truly unique media player and m3u playlist manager that has the ability to load and play your playlists from the system tray, within a few clicks of the mouse you can jump from one playlist to another and back again without even opening the application window.

Tornado Flash Player 1.7
UsShare Software

Tornado Flash Player is a very easy-to-use flash player which not only reinforces functions provided by Macromedia Flash Player, but also has its own expanding that give you the opportunities to enjoy or collect flash and manage your flash movie files more conveniently.

PartyTime Player 1.2
VerenaSoft

PartyTime Player is a useful and easy to use player for clubs, pubs, parties or your personal use.

CDmax 2.0.3
clarktisdale.com

CDmax is a Windows 95/98/ME/NT/2000/XP audio CD player.

@MAX Tray Player 2.6b
@MAX Software

@MAX Tray Player is a small and useful media player.

NiceMC Pro DVD Player 1.4
Christophe Nys

NiceMC Pro DVD Player is a new all-in-one player for your mp3s, images, texts and videos.

Swing Player 1.0
MKL Software

Swing Player is an easy-to-use audio player designed to make it simple to listen to your favorite songs and music.
Other software in this category

CD/Spectrum Pro 2006.0204
Synthesoft

CD/Spectrum Pro is a 32bit shareware CD-Audio Player with Graphical Spectrum Analyzer and MP3/WAV player.

StarCD 1.4
Fyang.com

StarCD is a full featured AudioCD player with very nice digital audio processes.

CDMaster32 6.0.0.0
Zittware

CDMASTER is a shareware (free to try) CD player that provides conversion technologies for WAV, MP3, and CDs.

WinCD 2.71
Konrad Windszus

WinCD is a multimedia player, that can play back MP3s, CDs, Wave and Ogg-Vorbis files.

iPilot 1.01
Invention Pilot, Inc

iPilot is an attractively-looking control center for your CD-ROM and WinAMP.