Portable Vault 2.0.0.7

Developer:
StompSoft
software by StompSoft →
Price:
14.00 buy →
License:
Demo
File size:
0K
Language:
OS:
Windows XP/Vista

(?)

Rating:

0

/5 (0 votes)
tags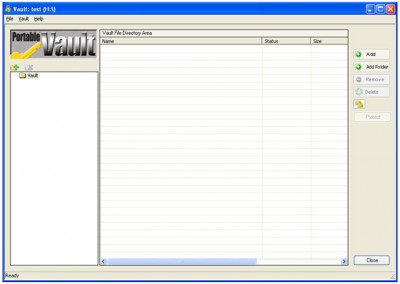 Download Portable Vault 2.0.0.7

Download Portable Vault 2.0.0.7

Purchase:
Buy Portable Vault 2.0.0.7
Authors software

Registry Repair 2005 3.01.14
StompSoft

Welcome to StompSoft's Registry Repair 2005.

Digital Vault 2.1.5.1
StompSoft

Digital Vault is a useful data encryption software that will protect your data.

PC BackUp 7.3.1.3
StompSoft

PC BackUp for Windows is a useful and reliable application that protects your data simply and automatically so you never have to worry about data loss again.

RecoverLost Data 3.1.1.4
StompSoft

Recover Lost Data is a useful program that gives you the possibility to restore your lost files with an intuitive and easy-to-use, graphical recovery Wizard.
PC Transfer 11.0.2.15
StompSoft

PC Transfer - if you want to move your old data, preferences, settings and customizations to a new PC it can be a long, tedious and imperfect process.
Similar software
Other software in this category

Portable Vault 2.0.0.7
StompSoft



TVD Portable 1.2.5
Tom Tanaka



Portable CryptoLock 1.0.0.959
cryptostick.com