Egg Timer Plus 3.12

Developer:
Sardine Software
software by Sardine Software →
Price:
5.00 buy →
License:
Trial
File size:
0K
Language:
OS:
Windows Vista

(?)

Rating:

0

/5 (0 votes)
tags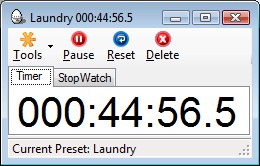 Download Egg Timer Plus 3.12
Purchase:
Buy Egg Timer Plus 3.12
Authors software

Egg Timer Plus 3.12
Sardine Software



Tree View Outliner 1.11
Sardine Software

Do you spend a lot of time writing down notes to yourself only to loose or forget them? Have you always wanted a common place to keep all your thoughts, lists and other information? Tree View Outliner lets you organize and keep all of your notes, lists, tasks, thoughts, to-do items, bills and almost any information you want to keep, in one location.
Easy WinKey Blocker 1.0
Sardine Software

Do you hate it when you accidentally hit the Windows Key on your keyboard and it interrupts or crashes another program you are using? Now you can use Easy Winkey Blocker to solver that problem! Easy Winkey Blocker is a small software program that sits in your System tray gives you quick access to Disable and Block the Left, Right or Both Windows keys.
Similar software
Other software in this category

Egg Timer Plus 3.12
Sardine Software



AfterHour 2.3.1
Thomas Jacob